Computer Haiku #
"I hate this machine, I wish they would sell it, it doesn't do what I want, only what I tell it" – as posted by Peter Gustafson on a dot-matrix printer in the computer lab.
About #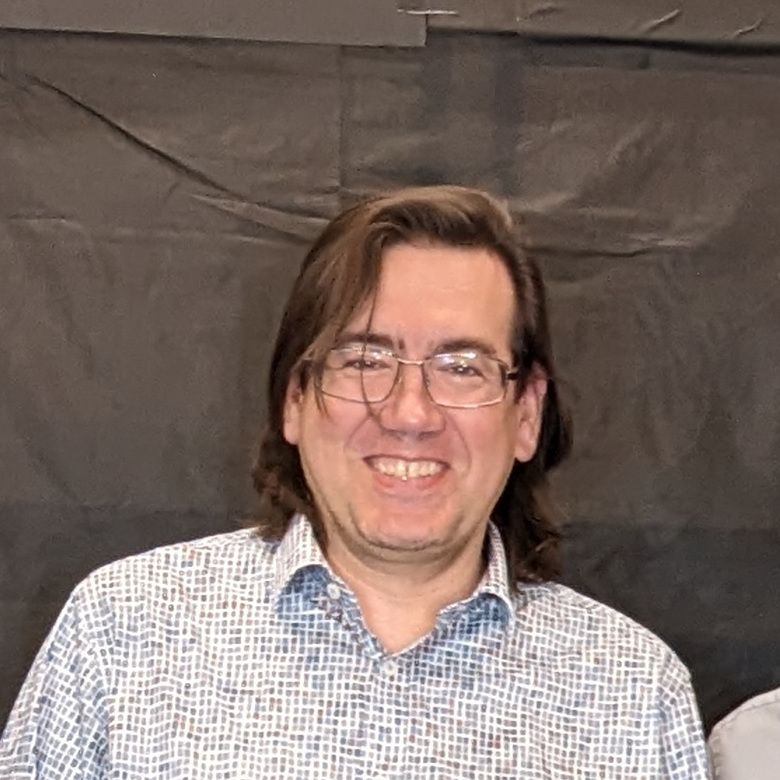 For over 30 years Ted has been coding on whatever platform is available and needed, designing the necessary electronics to connect software to the physical word, and solving complex systems integration issues to ensure that electrical and electronic products work for customer applications. From user-focused technical support, to Field Applications Engineering - UNIX/Linux and RTOS kernel level development, to front end applications in iOS and web frameworks - Printed Circuit Board design and manufacturing, to adapting off-the-shelf products in rapid prototyping - Digital design from primitive hand-drawn logic gates to multi-million gate ASIC products requiring simulation and analysis.
Outside of individual-contributer level Ted has exerpeince in a variety of industry settings from Fortune500 company board rooms, to sole-proprietorships, and most everything in-between. He is a serial entreprenuer, having founded several startup businesess, raised startup funds, worked with Angle Investors and Venture Capital funds. He has worked with industries including heavily regulated Aviation and Medical systems, and more open domains where industry co-operation and international bodies are vital partners such as writing IEEE standards. He has overseen prototype projects with deliveries in the single-digits, and mass production PCB products manufacturing in lots of 10,000, industrial and automotive grade electrioncs, and 'ordinary' consumer grade products, and even some exotic MIL-STD products deployed on naval ships and armored vehicles with the anticipation of surviving Nuclear Events (BOOM).
These diverse areas of experience allow Ted to support customers looking for innovative ways to advance product ideas from true napkin-sketch level ideation, all the way to standard production and delivery in ODM/OEM channels.
Role #
Ted is the Founder and Chief Technology Officer (CTO) of Exact Assembly. In this role Ted helps clients convert basic requirements into detailed engineering plans, excute on complex projects with a range of engagement levels, and advise on systems and software. His mission is to allow great ideas and great products to reach the market.
Past #
Vice-President Embedded Computing & Storage - Astek Corporation (Sales, Marketing, P&L Financial)
Firmware Developer & Device Drivers - Astek Corporation (C/C++ Real Time Operating Systems, MacOS, Linux)
Founder/President - Ridgeback Systems - (Aviation/Satellite Communciations Systems)
Field Applications Engineer (ASIC IP) - LSI Logic (Broadcom)
Protocol Evangelist (Telecommunciations) - Radish Systems
Software Developer (Natural Language Processing) - Inphonix
Computer Consultant (Helpdesk) - Lehigh University
Computer Technician (PC Hardware Tecnical Service) - Sam76
Education #
Ted holds a Bachelors Degree in Electrical Engineering from Lehigh University in Bethlehem PA.